Copper nanoparticles in PLActive are excellent at removing viruses, fungus, and bacteria while remaining safe for people. It is a low-cost, biodegradable material with thermoforming properties that help with post-processing and precise modifications of 3D printed prostheses.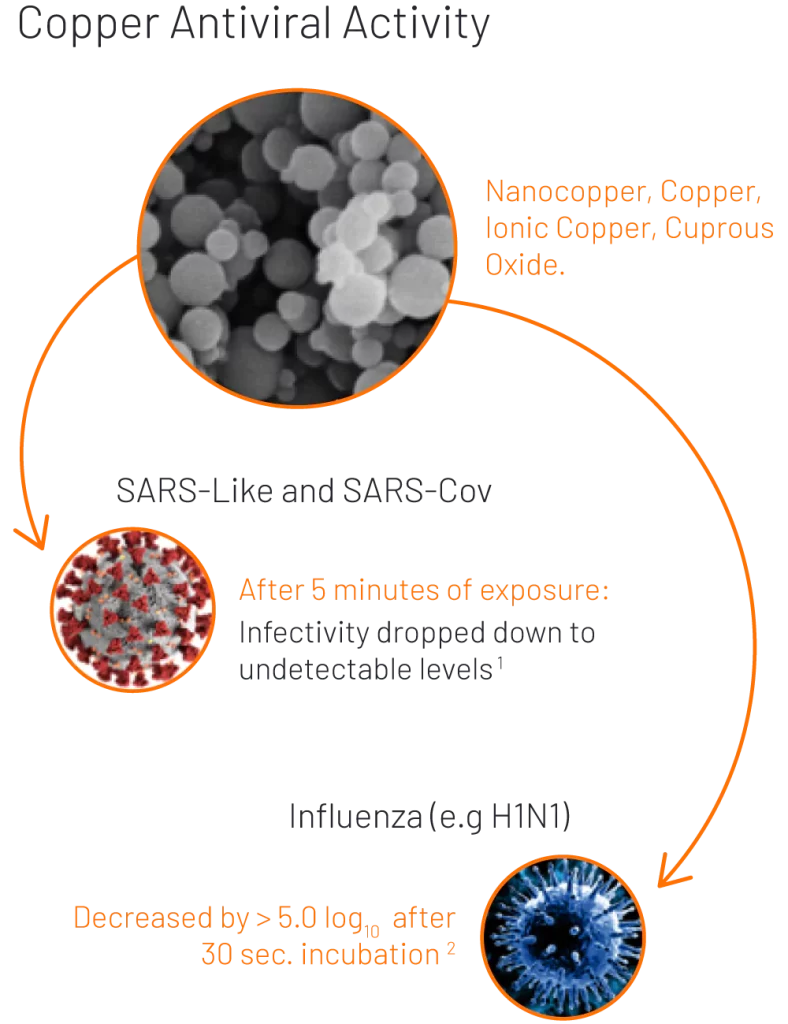 Antiviral Activity of Copper

Copper has a high antimicrobial (antiviral and antibacterial) potential and, as Copper can inactivate viruses such as SARS-like and SARS-CoV1, influenza virus2, H1N1, and eliminate dangerous bacteria such as Staphylococcus aureus, Escherichia coli, Listeria, among others, after a short period of exposure, Copper3D's PLACTIVE® and Mdflex® could be an effective and low-cost treatment.
Cuprionix V.S Coronavirus
Cuprionix additives are the result of more than ten years of research and development by Chilean scientists, who used the powerful antimicrobial properties of copper to create a portfolio of additives, materials, and solutions that have been scientifically proven by the most prestigious international laboratories.
The Pasteur Institute (France) provided the most recent validation for this technology, confirming the Cuprionix additive's potent antiviral activity against Human Coronavirus.
"Laboratory validations with viruses have a much higher degree of complexity due to the additional safeguards that must be taken, the type of equipment and highly specialized personnel to perform this kind of tests, and the laboratories prepared for this type of studies are not commonly found as they require high biosafety levels" said Dr. Claudio Soto, Medical Director of Copper3D.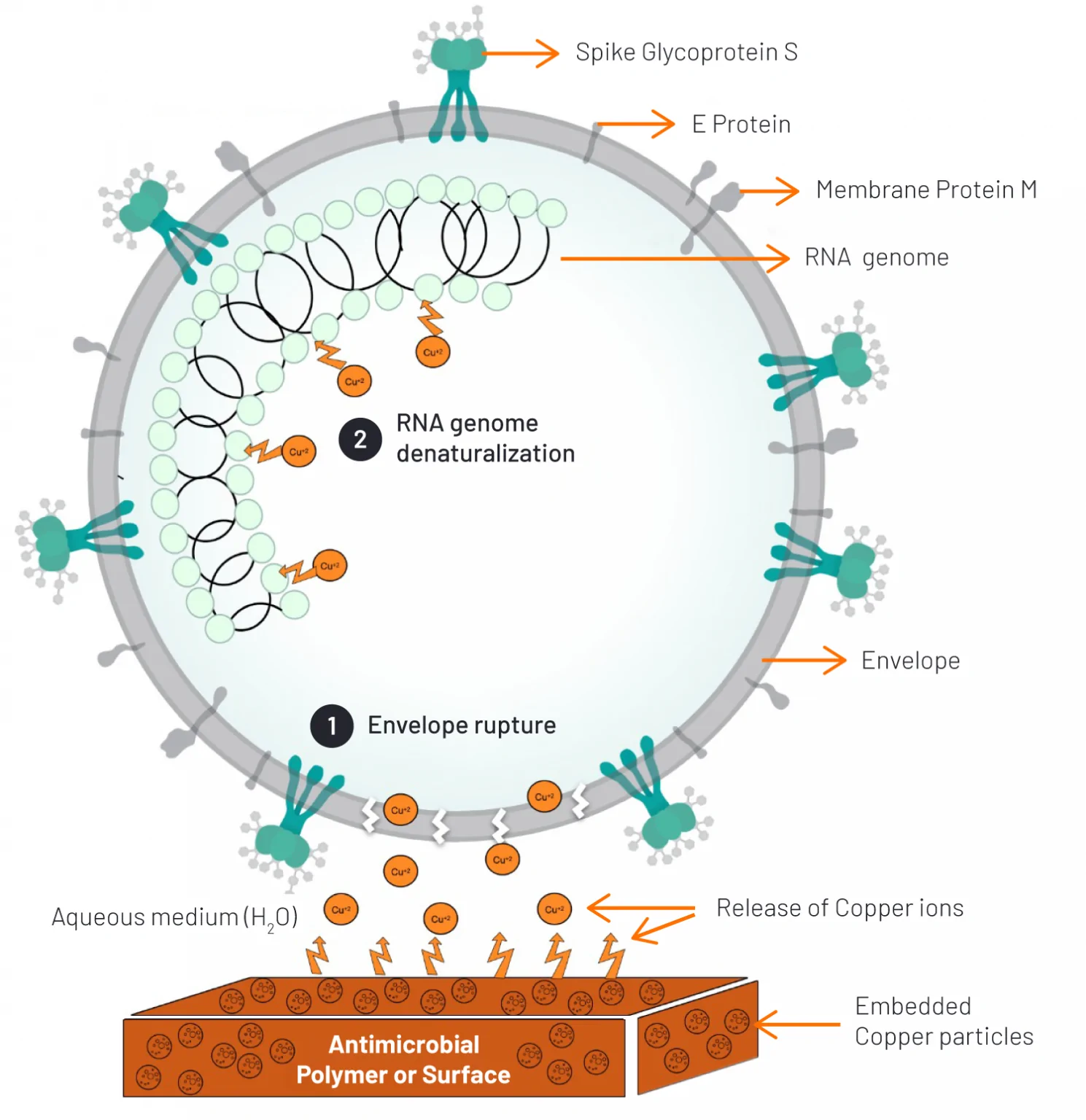 Antimicrobial additive Cuprionix tested against Human Coronavirus
This is why Copper3D chose the Pasteur Institute in Lille, France, to conduct this new test against the Human Coronavirus.
"As a company we are always looking for our materials to meet the highest industry standards, and therefore we decided to test the antiviral capacity of the additive present in all Copper3D products, against Human Coronavirus strain 229E, under the EN14476 + A2 standard, with extraordinary results so far" Dr. Soto says of this new validation.
Among the findings, the additive has a very high antiviral efficacy from the first 30 seconds, capable of reducing the Coronavirus viral load by +99.9% in less than an hour.
This process is very fast and begins in the first 30 seconds with a rapid decrease in viral load of 60.189% (Log 0,4), 90% (Log 1) of reduction at 5 minutes, until reaching a plateau near 60 minutes with a viral reduction of 99.975%. (Log 3.6).
On the other hand, and equally important, this additive did not exhibit any degree of cytotoxicity in this test, implying that it is also safe for use in applications that will come into contact with patients or animals.
3DAPAC is pleased to provide Copper3D 3D Printing materials and filaments to our clients. If you work in the medical field, these products can be quite beneficial. Contact us today and let us assist you in resolving your 3D printing issues.